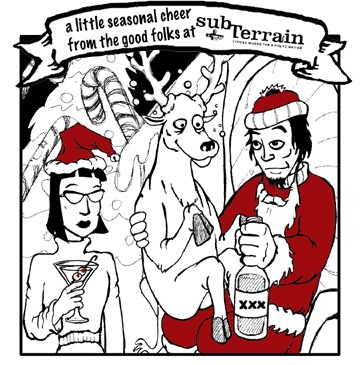 It's a subTerrain holiday miracle
Only $20 for TWO YEARS if you BUY a subscription before Jan 16th. (Either as a gift or for Yourself!). That's 50% OFF the newsstand price!

Or, give a one-year gift subscription for only $10, and claim a TWO YEAR subscription for yourself for only $15.
$20 Two year subscription: Holiday 2012
We'll get your name and address on payment, if it's a gift, enter the info below
$25 One-year Gift subscription + Two years for yourself : Holiday 2012
We'll get your name and address on payment, enter gift info below