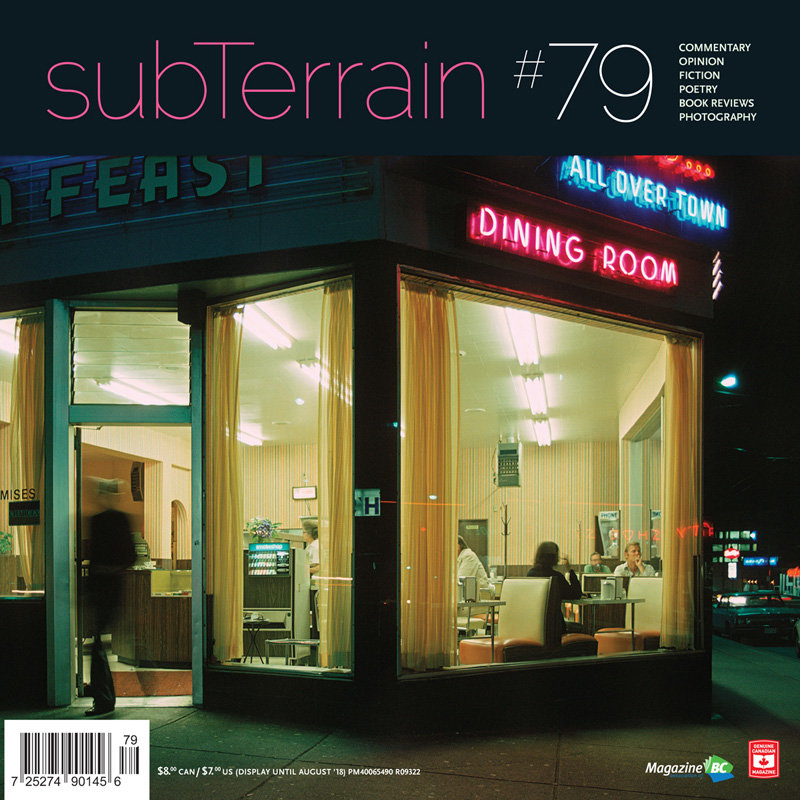 By
subTerrain #79 — Bye-Bye Vancouver — is out!

This issue features essays and commentary by Peter Babiak, Charles Campbell, Aaron Chapman, and David Spaner; poetry by Kirsten Pendreigh, Erin Kirsh, Brian O'Neill and Aldona Dziedziejko; fiction from Zsuzsi Gartner, Martin West, Will Richter and Chelene Knight; opinion pieces by Natasha Sanders-Kay, Judith Penner, and Melody Hessing; photography by Greg Girard, Lincoln Clarkes and Henri Robideau, plus the Crank & File column from Matthew Firth.


And reviews of new books by Chelene Knight, Kevin Chong, Patrik Sampler, Jordan Tannahill, Jennifer Spruit, Angie Abdou, Joel Selvin, Stan Dragland & Michael Crummey, and Tim Lilburn. Plus a chapbook round-up by Kevin Spenst.


Cover photo by Greg Girard.