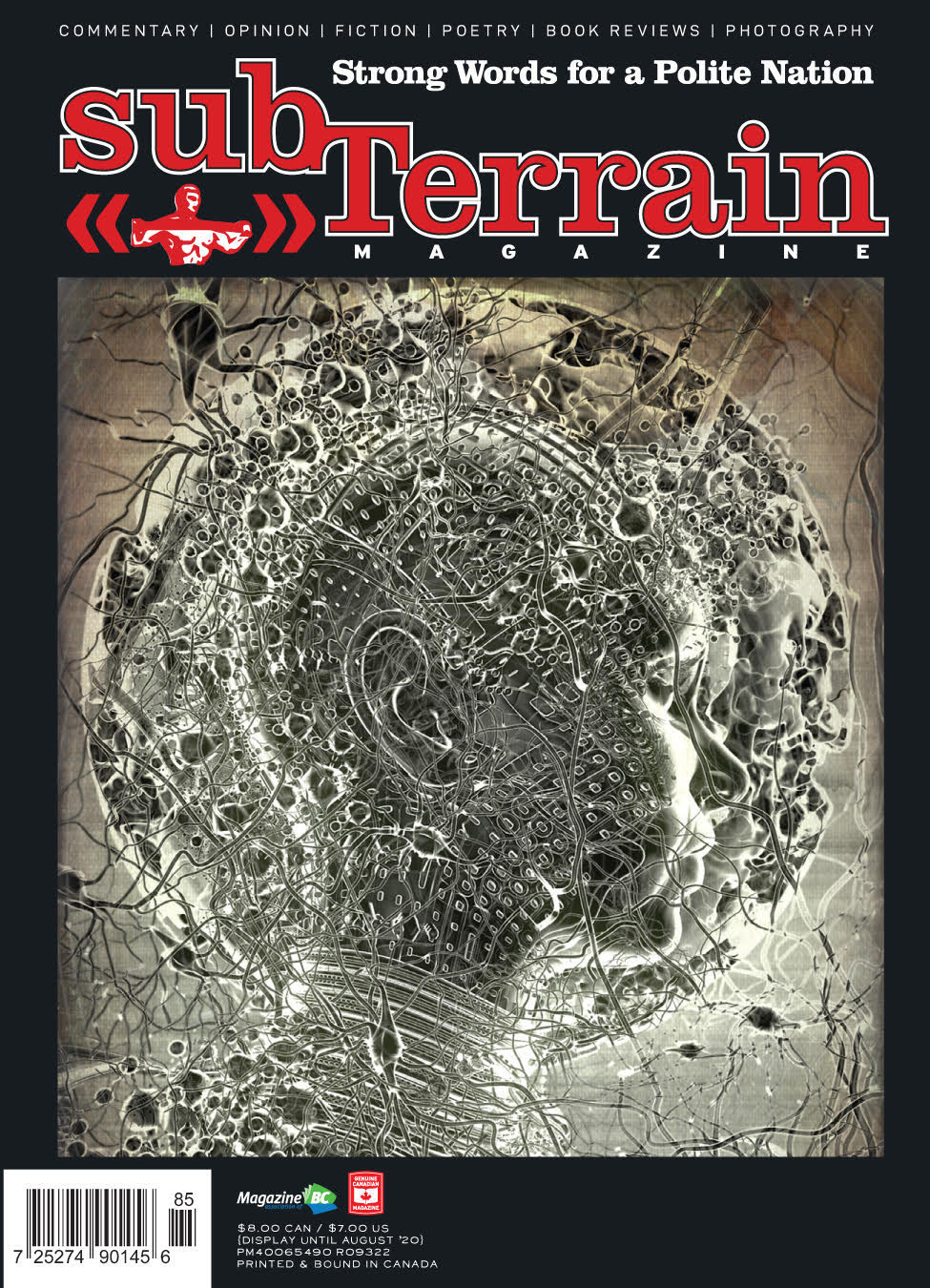 By

This issue is on the theme of Artificial Intelligence and features fiction by Ken Liu, Claudia Casper, Robert Charles Wilson, Kate Armstrong, R. Hunter Whitworth, and Nina Munteanu; creative nonfiction by Alisha Dukelow; commentary by Peter Babiak, and poetry by Natasha Ramoutar. Plus the ever-cranky Crank & File column from Matthew Firth and the always entertaining Chuffed About Chapbooks column from Kevin Spenst.
And our regular book review section featuring coverage of new books by Marianne Apostolides, Lisa Downing, Wendy Wickwire, Carla Bergman (Ed.), Stuart Ross, George Bowering, Sonnet L'Abbe, Rune Christiansen, Bren Simmers, and Benedek Totth.
Guest Editor: Oliver Hockenhull. | Cover illustration by Igor Goryunov.
Special thanks to The Canada Council for the Arts, Digital Literacy Fund.
Pick up a copy wherever good lit-mags are sold. Or order a sample copy from our website!