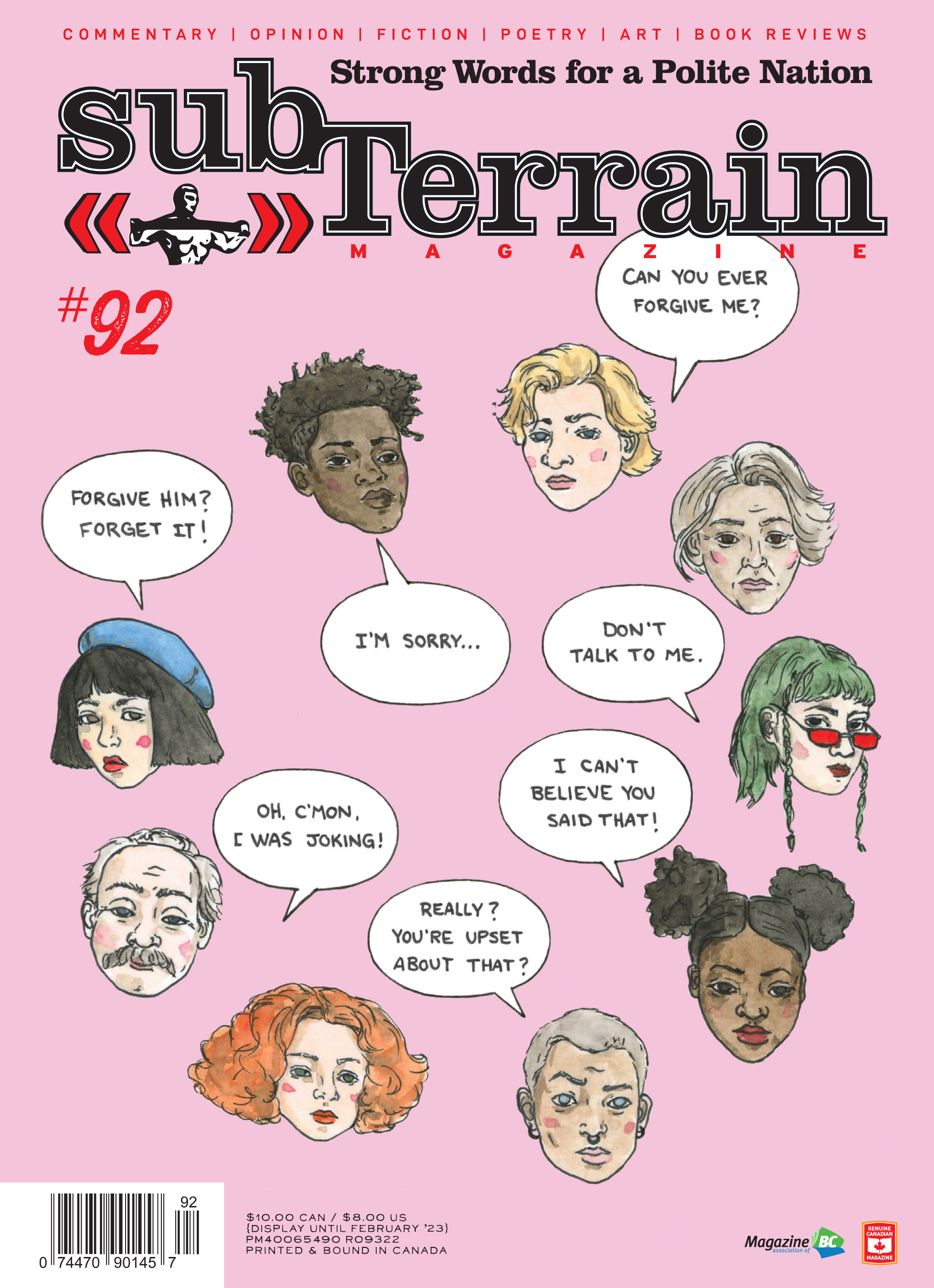 By
Issue 92 features fiction by John Vigna, Alexandra Leggat, and Kevin Chong; non-fiction from Jane Silcott, Heidi Greco, Kai Cheng Thom, Hilary Peach, Peter Babiak, and Jennifer Healey (Lush Triumphant Honourable Mention); commentary from Clint Burnham; and poetry by Jonathan Greenhause. Plus interviews with Vikki Reynolds and Conan Tobias, reviews of books by Frances Peck, Michael DeForge, Billy Mavreas, Brian Brett, Fawn Parker, Jim Johnstone, Kathryn Willcock, Hugh D.A. Goldring, Olga Ravn and Sarah Tolmie and our regular columns, Chuffed About Chapbooks by Kevin Spenst and The Crank & File from Matthew Firth.
Pick up a copy wherever good lit-mags are sold. Or order a sample copy from our website!
The Editors
Cover and interior illustrations by Arizona O'Neill; design by Derek von Essen.